Senergy Eastern was founded in Singapore in 2006. Since inception, we have helped technology companies to start-up and scale-up in Asia. Some of these companies have even gone beyond Asia. In sum, we lend our experience and expertise to our clients' to co-strategise their growth, and later operationalize and scale.
Our clients include start-ups at their "late seed" or "bootstrap" stage, venture capitalists who are looking for a due-diligence specialist, or mid-sized US/European technology companies looking to start-up and expand in Asia.
Our core focus is on Business Growth and Operational Transformation. We have grown operations from a start-up stage in Singapore to grow and span across Asia – Japan, India, Australia and China. We have also helped companies to export out of India to the world. Our customers have mainly been in the technology play viz., Software (Business Intelligence, Corporate Performance Management, Digital Payments, eCommerce Logistics and Regulatory Reporting), or Managed Services (Enterprise Application Maintenance, Payment Services and Payroll Services).
Be Passionate About Quality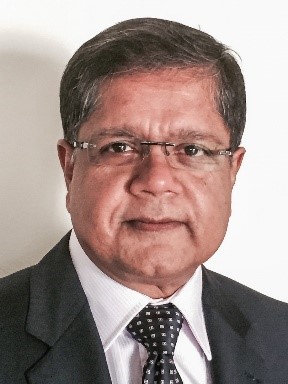 Partha Sen
Chief Advisor (Financial Services, Information Technology)
Mr. Sen has over 35 years of industry experience across various multinationals primarily operating out of Asia. Mr. Sen has held various positions at Deutsche Bank, Arthur Andersen and Business Objects.
At Deutsche Bank, Asia-Pacific HO, Mr. Sen has been an end-user responsible for Controlling/MIS, and has managed multiple projects in Financial Controlling, HR (PeopleSoft rollout) and Bundesbank Reporting. As an Associate Director at Andersen, Singapore, Mr. Sen has consulted many large organisations and start-ups on business strategy and performance improvement. Finally, in his last corporate role at Business Objects (now a SAP company), he has been the Managing Director, Asia-Pacific, for the Enterprise Performance Management Division.
As a consultant at Senergy Eastern, Mr. Sen has grown the Asia-Pacific operations of multiple European companies  and consulted on the global expansion of a Fintech company (in Digital Payments). He has also advised internet companies in Singapore with their Business Model, Growth Strategies and Operational Scaling.
Mr. Sen has a bachelor degree in Statistics, a post graduate in Operations Research and a Master in Business Administration (MBA). He has presented in various forums including the Institute of Management Accountants, Singapore and Australia.
Mr. Sen is currently based in Singapore with a few overseas assignments.
Dr. Sherman Ong
Principal Advisor (Healthcare, Public Sector)
Dr Sherman Ong has over the last 35 years of industry experience across four key industry sectors, viz.,
Aerospace & Defense Manufacturing
Information Technology
Public Healthcare and
Higher Education
In public healthcare, Dr Ong was the Chief Development Officer (CDO) and Chief Quality Officer (CQO) at the National Cancer Centre Singapore (NCCS), an ambulatory centre of SingHealth.  As CDO, Dr Ong was instrumental in the setting up of the Adventist Oncology Centre (AOC) in Penang, a collaboration between the National Cancer Centre Singapore and the Penang Adventist Hospital. The AOC serves the northern corridor of the Malaysia Peninsula.  As CQO, Dr Ong was instrumental in helping NCCS to achieve the first Joint Commission International (JCI) accreditation for an Ambulatory Service Institution.
Dr Ong was also Dean of Business School at the Universitas Pelita Harapan (UPH), Karawaci, Indonesia, in 2016. He was instrumental in bringing about a UNESCO project for women leadership and information technology in collaboration with Life University, Cambodia, and Sookmyung Women's University, Seoul, South Korea. This project developed academic curriculum to help women in leadership development and the development of information technology sector.
With a Doctor of Business Administration from The University of Western Australia (UWA), Dr Ong also provides coaching and training in project management, change management, supply chain management and strengths development as a Gallup-Certified Strengths Coach, PRINCE2-Practitioner Certified Trainer, and as a Certified Lean Healthcare Leader.
Dr. Ong is currently based in Singapore but mentors Doctoral students in Australia and consults overseas – in the Region.
Get in Touch. Get Involved.
Let us help you boost your business.
1 Scotts Road, #24-05 Shaw Centre, Singapore 228208